Start Date: 14th of November
End Date: 9th of December
Time: 2pm – 4pm (WAT)
Schedule: Monday, Wednesday, Friday
Overview
Structured Query Language (SQL) is a standardized programming language that is used to manage relational databases and perform various operations on the data in them. Initially created in the 1970s, SQL is regularly used not only by database administrators, but also by developers writing data integration scripts and data analysts looking to set up and run analytical queries.
PrerequisitesThis course doesn't require any prior programming knowledge.
Who Should Attend?
This course can be taken by anyone who wants to begin a career as data analyst or database administrator.
Course Objectives
After the completion of this course, you will understand the following:
Data Definition Language
Data Query Language
Data Control Language
Transaction Control Language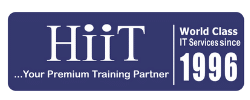 Login
Accessing this course requires a login. Please enter your credentials below!