Start Date:  30th October 2023
End Date: 24th November 2023
Time: 10am – 1pm (WAT)
Schedule: Monday, Wednesday
From almost 0% in 2005 to 40% in 2020, Digital Marketing has become an integral part of marketing budgets and will soon overtake all other traditional channels of Marketing. With the demand for digital marketers outweighing the supply, professionals skilled in digital strategy, consumer behavior, content distribution, and social media are in high demand.
This course aims to bridge that gap and create industry-ready digital marketers. This course will enable candidates gain a comprehensive understanding of all major digital marketing channels used today as well as create, launch, and analyze campaigns across a multitude of platforms, including Facebook ads, Twitter ads, Google Ads, Google Analytics, and more.
Prerequisites This course doesn't require any prior knowledge.
Who Should Attend?
Freshers looking to make a career in Digital Marketing
 Entrepreneurs looking to get an in-depth understanding of Digital Marketing
 Manager/ Executives looking to upgrade their skills in Digital Marketing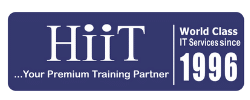 Login
Accessing this course requires a login. Please enter your credentials below!