Start Date: 4th December 2023
End Date: 12th  January  2024
Time: 10am – 1pm (WAT)
Schedule: Tuesday, Thursday
Overview
This course is for absolutely anyone seeking to learn the basics of Amazon Web Services (AWS). Even if you have never logged into the AWS console before, we'll guide you through the fundamental services that make up the AWS platform.
PrerequisitesThis course doesn't require any prior programming knowledge.
Who Should Attend?
This course can be taken by anyone who wants to begin a career in cloud computing with Amazon Web Services (AWS)
Course Objectives
After the completion of this course, you will understand the following:
AWS Cloud essentials and overview components of a computer network
AWS Fundamentals
AWS Console and Usage
AWS software development kit and command line tool kit
Monitoring and Metrics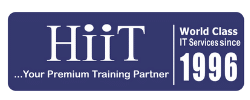 Login
Accessing this course requires a login. Please enter your credentials below!