Start Date: 4th December 2023
End Date: 12th January 2024
Time: 10am – 1pm (WAT)
Schedule: Monday, Wednesday, Friday
This course is designed to provide you with the tools and techniques used by hackers and information security professionals alike to break into any computer system. This course will immerse you into a "Hacker Mindset" in order to teach you how to think like a hacker and better defend against future attacks. It puts you in the driver's seat with a hands-on training environment employing a systematic ethical hacking process. You are constantly exposed to creative techniques of achieving optimal information security posture in the target organization; by hacking it! You will learn how to scan, test, hack and secure target systems. The course covers the Five Phases of Ethical Hacking, diving into Reconnaissance, Gaining Access, Enumeration, Maintaining Access, and covering your tracks.
Pre-requisite: This course requires prior Networking knowledge.
Who Should Attend? Anyone having the zeal to learn innovative technologies can take up this course. Especially, students and professionals aspiring to make a career in Cybersecurity technology. However, Cybersecurity Certification Course is best suited for the below-mentioned profiles:-
Networking Professionals
Linux Administrators
COURSE OBJECTIVES After the completion of the Certified Ethical Hacker Course, you will understand the following: Key issues plaguing the information security world, incident management process, and penetration testing. Various types of footprinting, footprinting tools, and countermeasures. Network scanning techniques and scanning countermeasures. Enumeration techniques and enumeration countermeasures. System hacking methodology, steganography, steganalysis attacks, and covering tracks. Different types of Trojans, Trojan analysis, and Trojan countermeasures. Working of viruses, virus analysis, computer worms, malware analysis procedure, and countermeasures. Packet sniffing techniques and how to defend against sniffing. Social Engineering techniques, identify theft, and social engineering countermeasures. DoS/DDoS attack techniques, botnets, DDoS attack tools, and DoS/DDoS countermeasures. Session hijacking techniques and countermeasures. Different types of webserver attacks, attack methodology, and countermeasures. Different types of web application attacks, web application hacking methodology, and countermeasures. SQL injection attacks and injection detection tools. Wireless Encryption, wireless hacking methodology, wireless hacking tools, and Wi-Fi security tools. Mobile platform attack vector, android vulnerabilities, mobile security guidelines, and tools. Firewall, IDS and honeypot evasion techniques, evasion tools, and countermeasures. Various cloud computing concepts, threats, attacks, and security techniques and tools. Different types of cryptography ciphers, Public Key Infrastructure (PKI), cryptography attacks, and cryptanalysis tools. Various types of penetration testing, security audit, vulnerability assessment, and penetration testing roadmap. Perform vulnerability analysis to identify security loopholes in the target organization's network, communication infrastructure, and end systems. Different threats to IoT platforms and learn how to defend IoT devices securely   TRAINING FEATURES
Instructor-led Live Sessions
Real-life Case Studies
Assignments
24 x 7 Expert Support
Internationally Recognised Certificates
  FAQs
What are the System Requirements for this Course?
Operating System: Windows 7 or higher, Mac OS.
Processor: 1 gigahertz (GHz) or faster processor RAM: 8 gigabyte (GB) for 32-bit or 8 GB for 64-bit Hard disk space: 16 GB for 32-bit OS or 20 GB for 64-bit OS Graphics card: DirectX 9 or later with WDDM 1.0 driver Display: 800 x 600 What if I miss a class? All classes are recorded and uploaded on our Learning Management System(LMS). So you can catch up on your course during your free time if you miss a class Do I receive a certificate after completing the Course? Yes, you receive an internationally recognized certificate after the course. Who are the Instructors? Our Instructors are in-house professionals with at least 5 years of relevant experience in various domains. They are subject matter experts and are trained to provide a great learning experience.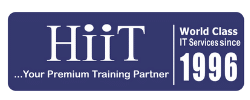 Login
Accessing this course requires a login. Please enter your credentials below!