Start Date: 14th of June
End Date: 12th of August
Time: 2pm – 4pm (WAT)
Schedule: Monday, Wednesday
Course Overview The CCNA Certification course indicates a foundation in and apprentice knowledge of networking. An individual that has the CCNA certification can install, configure, and operate LAN, WAN, and dial access services for small networks (100 nodes or fewer), including but not limited to use of these protocols: IPV4 , IPV6, EIGRP, Serial, Frame Relay, VLANs, OSPF v2 , OSPF v3, Ethernet, Access List. Our CCNA program is designed to prepare candidates for today's associate-level networking job roles.
Prerequisites No formal pre-requisites for this course.
Who Should Attend? This course can be taken by anyone who wants to make a career in Network Engineering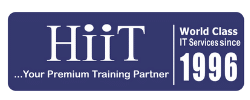 Login
Accessing this course requires a login. Please enter your credentials below!